Russian
AMBER REVIEW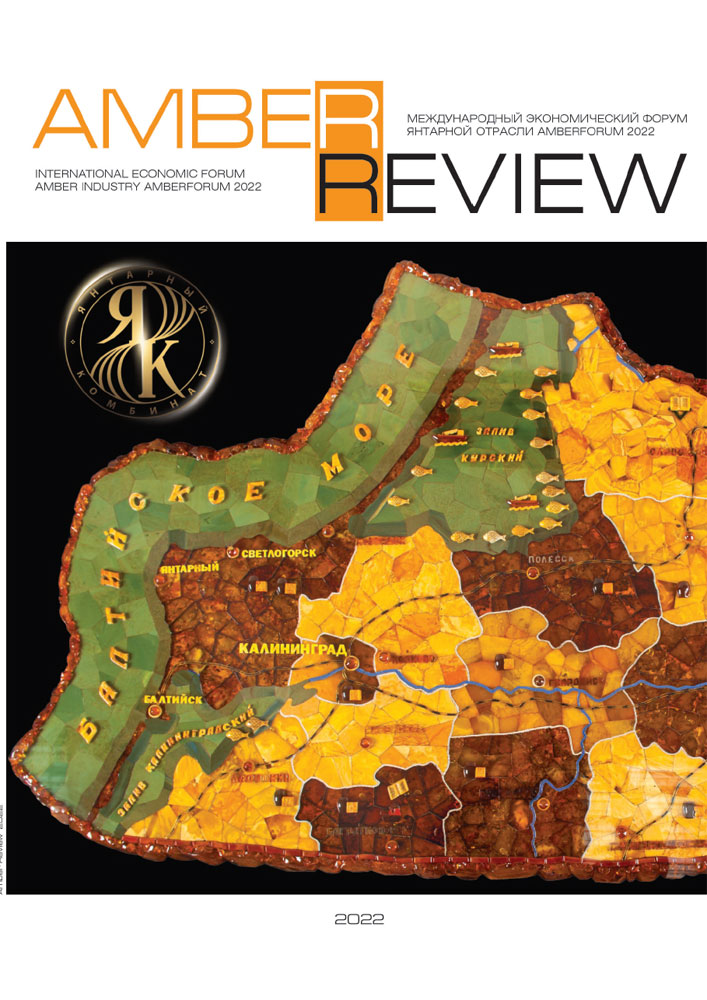 AMBER REVIEW is the first publication about the amber both for professionals and for amber lovers. The magazine is the useful shop assistant when buying the amber jewellery. The goal of the publication is to revive interest to the unique precious material among Russians and foreign guests.
The magazine tells about varieties of amber, its authentic and bogus forms, about its medical using, its history , its role in arts and jewellery.
AMBER REVIEW is distributed among all players of amber market. You can find the magazine at the amber sales points.
The first issue of the Amber Review is timed with International Economical Forum of Amber industry "Amberforum-2017", which took place second time in Russia, in August 2017.
Download the latest issue of the magazine (№2, PDF, 9 Mb)
Circulation: 5000 copies
Publisher: Grigory Shushurin
Tel.: +7 495 974-22-60
Fax: +7 495 974-22-63
E-mail: ad@vpolet.ru