Russian
MOSCOW VISITORS GUIDE (English/Chinese)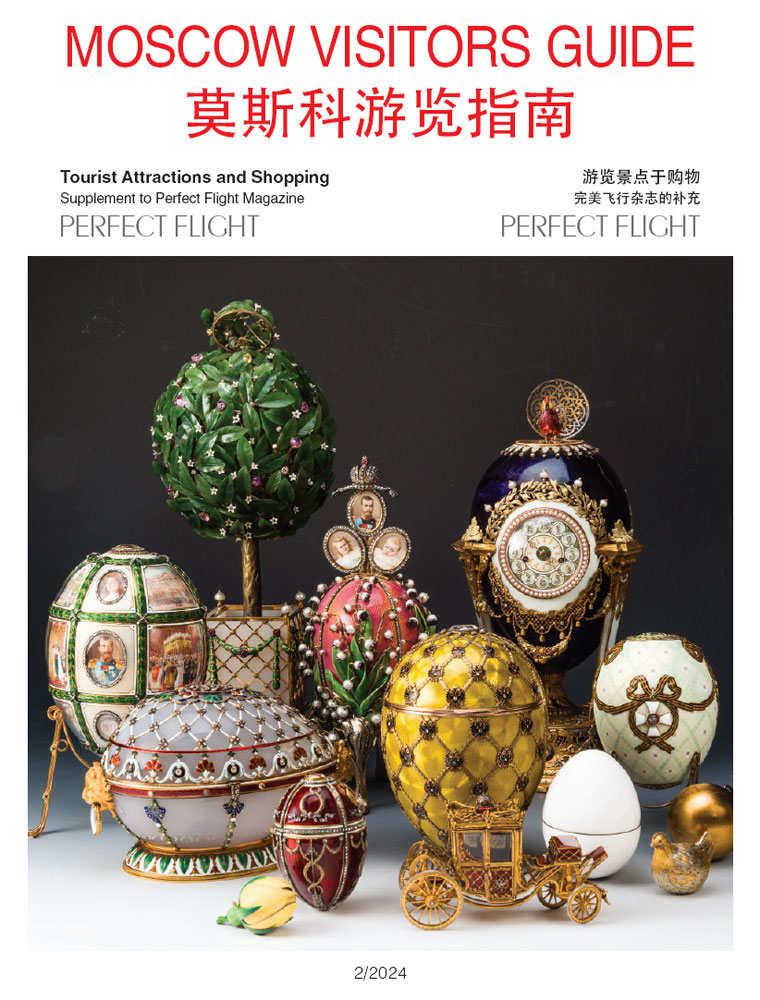 Moscow Visitors Guide on English and Chinese.
The Guide has been published since 2017. The Guide contains useful information on shops and shopping centers offering premium brands items, famous restaurants, major Moscow tourist attractions, best Moscow museums and theaters, two-language Moscow Map and Moscow Metro Scheme.
The Guide is distributed at concierge desks and in superior rooms in the best 5- and 4-star Moscow hotels.
Frequency: 3 times a year.
Circulation: 40 000.
Contacts
Phone: +7 (903) 197-04-73
E-mail: ad@vpolet.ru